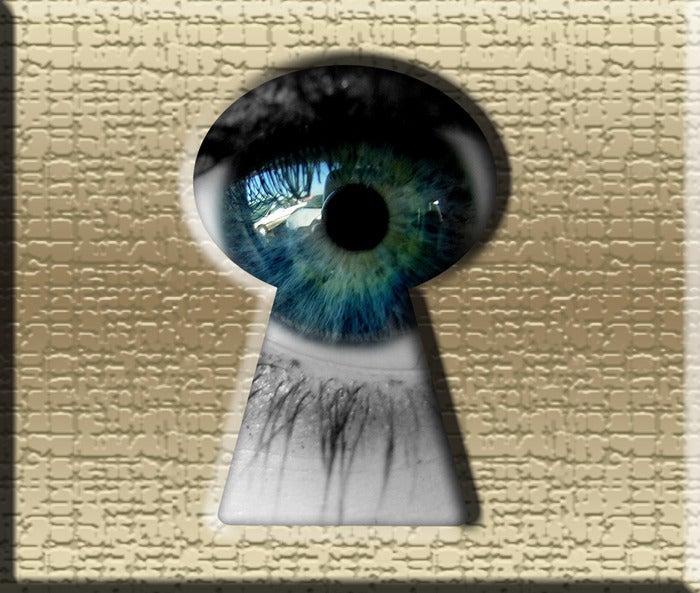 Proposal to limit anonymous domain registration is all the rage
Privacy advocates are sounding the alarm over a potential policy change that would prevent some people from registering website addresses without revealing their personal information.
ICANN, the regulator that oversees domain names, asked the public whether it should ban private registration of domains "associated with commercial activities and used for online financial transactions".
Domain registrars, privacy advocates and anti-harassment advocates have denounced the proposed changes for putting internet users at risk. On the other side of the issue, companies like LegitScript and MarkMonitor have argued that the change is necessary to protect consumers from unscrupulous companies.
According to ICANN rules, any domain registered on the web needs a publicly available Whois record that lists multiple contacts along with their physical address, email address, and phone number. But there are privacy services that allow users to register a domain and use the privacy provider's contact information so they don't have to reveal their own personal information.
These companies typically provide a relay service that allows people to contact registrants if necessary, and often pass on a registrant's contact information in response to a court order. But they still offer some degree of privacy to domain registrants.
According to anti-harassment lawyer Randi Harper, Whois privacy services are essential to protecting people from online abuse. Harper, CEO of the Online Abuse Prevention Initiative, said it was important for users to be able to protect their Whois data because it is "the lowest barrier to entry to finding personal information about a target of harassment. ".
"Even someone who is not technically inclined is able to go to a website, put in a domain name and get the address of the person who owns it," she said in an email. "In many cases, this is an individual's home address. Once this personal data is made public, targets of harassment may receive phone calls, mail and often threats of physical violence."
Harper's organization has joined other advocacy organizations including the Electronic Frontier Foundation and Fight for the Future, as well as domain registrars like GoDaddy, Namecheap, eNom and Tucows in the fight against the changes.
Elisa Cooper, vice president of product marketing at MarkMonitor, said in an emailed statement that the push to restrict anonymized recordings was designed to protect online consumers from shady companies.
"Consumers on the Internet should be able to know who they are doing business with," she said. "By allowing anonymized domain name registrations for sites that transact business online, we are creating a safe haven for criminal behavior to thrive."
ICANN's own working group is split on the issue, so it's asking for public comment.
Libby Baney, senior director of FaegreBD Consulting who participated in the task force, said the policy aims to provide parity in the digital world for companies that are already required to provide a public record of their information in the offline world. .
But Stephanie Perrin, a Canadian member of ICANN's Non-Commercial Users Group and one of the civil society representatives on the working group, said the policy would expose organizations such as political and women's groups to a risk of harassment.
"Many of these groups accept donations, sell props (mugs, t-shirts, etc.) or generate ad revenue," she said in an email. "Denying them privacy proxy services can put them at risk."
Cooper, for his part, said "there are a lot of nuances" to the situation and the rules still need to address "special cases", but the policy as a whole would benefit netizens.
"We believe the interests of consumers and businesses of all sizes are best served by protecting against fraudulent sites that attempt to disguise their identity," she said.
As for Harper, she hopes ICANN will go in the opposite direction of the proposed changes and establish a domain privacy standard for all domains not registered with a commercial entity.
"The idea of ​​publicly listing the physical addresses of websites is outdated and unnecessary," she said in an email. "While the Internet has evolved, our privacy standards in many areas have not."
Regardless of how the issue is resolved, it will still be some time before ICANN makes a decision. The organization will accept public comment on the changes until July 7, and a staff report on the policy is due July 21. After that, the ICANN Board will still have to vote on the policies before they go into effect.
Copyright © 2015 IDG Communications, Inc.