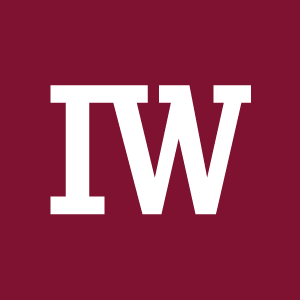 Privacy Concerns Hover Over Google's 'New' Domain Registration Service
The recently announced Google Domains registration service will compete against GoDaddy in domain name registration. For those who have registered domains with Google in the past, the "new" service looks a lot like the old service, which has been around for years. But there's a potentially troubling twist that involves Google's penchant for scanning anything and everything to create targeted ads.
Official Google domains beta test announcement seems quite simple:
We're starting to invite a small number of people to get started on Google Domains, a domain registration service we're building. Businesses will be able to search, find, buy and transfer the best domain for their business, whether it's .com, .biz, .org or one of the many new domains that are launching on the web.
In fact, you've been able to buy domain names from Google for many years. The method for doing this is built into the setup steps when signing up for Google Apps for Business. For example, the Deployment quick start prompts new Google Apps for Business customers to "purchase a domain from Google through the signup process using Google Checkout" and includes step-by-step instructions for "purchasing my domain from Google." There is even a Google Lab exercise that includes detailed information instructions for buying a domain from google. "As you purchased your domain from Google, you will NOT need to take any additional steps to verify your domain ownership and to activate email; everything is done for you automatically!"
"the partnerswho must clearly feel partnerless at this point as Google steps in to shut them down.
The beta apparently offers new domains at $12 per year, which is the same price currently charged for Google domains as part of the Google Apps for Business registration process. Fair enough.
The big unanswered question: what about the privacy of data stored on the domain? If Google is your registrar, can Google access all data associated with the domain, in search of more targeted advertising?
I turned to the Google Apps administrator security and privacy statement. Knowing that Google Names is different from Google Apps for Business, the points raised are the closest I can find to what we might expect from the new domain registration service:
Google may only share information with third parties in accordance with our Privacy Policy and your Customer Agreement. Google does not share or disclose private user content, such as emails or personal information, to third parties, except as required by law (see Google's Transparency Report), at the request of a user or system administrator, or to protect our systems. These exceptions include user requests for Google support personnel to access their emails to diagnose issues; when Google is required by law to do so; and when we are compelled to disclose personal information because we reasonably believe that it is necessary to protect the rights, property or safety of Google, its users and the public.
This is certainly reasonable, but it gets complicated:
Our systems analyze and index email and certain other user data for multiple purposes; this analysis is 100% automated and cannot be disabled. Analytics allows us, for example, to detect spam and malware, sort emails for features like Priority Inbox, and return fast and powerful search results when users search for information. in their accounts. The analysis and indexing performed by our systems also allows us to display relevant contextual advertisements, including in Gmail. If your domain disables advertisements, we will not use your data to display such advertisements to your users. Domains using Google Apps Free Standard Edition cannot opt ​​out of ads.
Cue the music of Red Wedding from "Game of Thrones".
As far as I know, Google has not yet released a privacy statement for these new domains actually registered by Google. The GoDaddy and eNow domains presumably follow their own rules.
It will be interesting to see if Google can wean itself off its spying habits.
This story, "Privacy concerns plague 'new' Google domain registration service," was originally published on InfoWorld.com. Get the first word on what major tech news really means with the InfoWorld Tech Watch blog. For the latest in enterprise technology news, follow InfoWorld.com on Twitter.
Copyright © 2014 IDG Communications, Inc.